Electric and hybrid vehicles 'to replace family cars'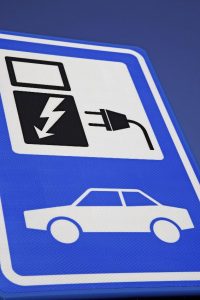 A SURVEY by Glass's, the UK's leading vehicle valuation specialist, has revealed that aound two thirds (60%) of motorists think that electric vehicles may replace their household's cars.
Almost a quarter of those surveyed thought that electric and hybrid vehicles could fully replace their household's cars, while the remaining 37% said that electric and hybrid vehicles could replace their second cars.
However, when asked if they could name a model or make of electric or hybrid vehicle other than the Toyota Prius, 57% could not.
Similarly, when asked about the future of electric cars, 53% answered that they were 'the future of motoring', compared with just 28% who thought they were a 'marketing gimmick'. But only 9% of motorists said they would actually consider buying an electric or hybrid vehicle as their next car purchase (0.5% for EVs and 8.7% for hybrids).
Andy Carroll, Glass's Managing Director, said: "The results of the survey are encouraging for the EV market and show that a large proportion of motorists can see electric or hybrid vehicles potentially replacing their main – or at least second – family vehicles, even if they are not yet willing to buy one. What is crucial now is that manufacturers do more to educate consumers on the practical benefits and constraints of owning these vehicles. The Government's 2011 plug-in scheme, which will offer buyers up to £5,000 off EVs, will provide an excellent platform for doing so".
The survey found that the electric or hybrid car that most people could name, other than the Toyota Prius, was the Tesla, at 8%. Next was the Honda Insight at 7%, followed by the G-Wiz and Honda Civic Hybrid both with 5%. Among other cars to receive mentions were the Lexus RX400h/450h (4%) and the Honda CRZ (3%).
"Tesla's vehicles are not conventional everyday cars, and there are just 1,000 of its roadsters in operation across the globe", continued Carroll. "The fact that – after the Prius – it is the most well-known electric or hybrid car is testament to the company's ongoing aim to educate consumers about the capabilities of electric and hybrid vehicles, even though the majority of motorists are not in its target market. Mainstream car manufacturers need to be doing more of this in order to develop the trust of the mass market".
In November this year, the Nissan Leaf became the first electric vehicle to win the Car of the Year Awards, as reported on www.wheelworldreviews.co.uk.
Carroll concluded: "With the launch of the Nissan Leaf in the UK next year, along with the roll-out of the plug-in scheme, consumer awareness of electric and hybrid vehicles should really start to build".