Drivers 'ignoring road safety advice due to job fears'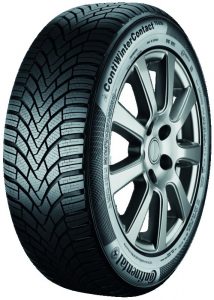 SIX in 10 motorists are ignoring official advice not to travel in wintry conditions, with half claiming work as their reason for risking their safety, according to new research from Continental Tyres.
Around 10-million people, or 29 per cent of drivers, disregard emergency warnings either frequently or all of the time.
Of those who take the chance, half blame either not getting paid or the prospect of getting fired if they fail to turn up for work as their reason. A genuine emergency only accounted for the journeys made by one in six people when the advice was not to travel.
The shocking statistics are revealed in a study of 2,000 motorists for Continental Tyres produced as the UK has been struggling to cope with weeks of snow and freezing temperatures.
The report also found that 16 per cent of road users have had an accident and one in four have been forced to abandon their cars on winter roads.
Laura Hardy, safety expert at Continental Tyres, said: "If the advice is not to travel other than for emergencies, then that advice needs to be heeded.
"It is alarming to think the recession may be prompting people to ignore vital road safety warnings made when we have adverse weather and driving conditions."
Researchers found that 46 per cent of people have had a near miss on ice and snow, prompting 39 per cent to say they feel unsafe driving in the winter months.
It also emerged that nearly 80 per cent are concerned about other people's driving skills in hazardous conditions rather than their own.
Despite the dangers, nearly one in four people don't adjust their approach to driving during the winter months and only allow an average of 11 minutes extra for their journey time.
Laura Hardy of Continental Tyres continued: "Every year millions of motorists get caught out when we know there will be periods when driving will be more hazardous.
"If you are driving in poor weather preparation is key – allow more time and make a few simple checks like tyre tread depth, screen wash levels and monitor the conditions on your entire route."
One in eight drivers do not consider increased stopping distances due to poor conditions and 59 per cent fail to adequately top up fluid levels, with just four in ten checking their tyres more frequently during the winter.
Laura Hardy for Continental: "More and more UK motorists are turning to winter tyres to improve their safety on the roads during the winter months but we are still a long way from European countries where changing tyres to suit the conditions is routine.
"Winter tyres are now commonly available in the UK and we need to get the word out so that motorists consider changing their tyres before winter to get the most out of them."
Read more about the benefits of winter tyres.
For further information on winter road safety visit: www.whywintertyres.co.uk