Citroen to enter the world of track racing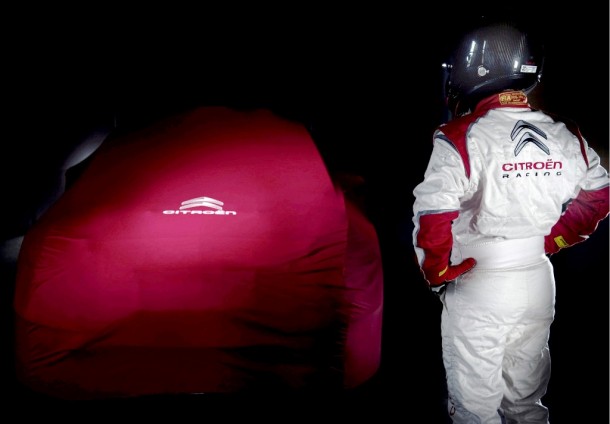 AFTER seeming to be almost invincible in the world of rallying for decades, Citroen has announced its intention to enter the world of track racing.
And it is heading its campaign with arguably the greatest rally driver the world has ever seen — Sebastian Loeb.
The competition arm of the French manufacturer has dominated several road-based events around the world for over twenty years. Its latest challenge will be the FIA World Touring Car Championship (FIA WTCC) from 2014 onwards. This will be a new challenge for both Citroën Racing and for Sébastien Loeb, who will be driving one of the cars entered in the championship.
"Citroën Racing has spent the last few months looking in detail at the opportunity of going ahead with this programme," revealed Frédéric Banzet, CEO of the Citroën Brand. "The WTCC is based on several aspects that are essential to Citroën: extensive media coverage, regulations that keep costs down and a genuinely global race calendar.
"Our involvement in this championship will give us not only another chance to showcase our Créative Technologie but it will also help us to develop the Brand in promising, growth markets such as China, Russia and South America. I would like to take this opportunity to thank our longstanding partner, Total, who will remain at our side for this new adventure."
Citroën Racing's entry into the world of track racing will coincide with the introduction of a new generation of cars, which are more spectacular than the current crop. "Competing in a category for the first time, starting from scratch, gives our division a superb challenge," confirmed Yves Matton, Citroën Racing Team Principal.  "Having said that, we will be able to re-use a large part of our existing expertise, starting with the DS3 WRC's 1.6-litre direct injection turbo engine.
"Work has already begun in our Versailles technical centre and is set to be stepped up in the coming weeks, with the first tests of our car and the start of our development programme to prepare for the 2014 season. Obviously, we're still committed to rallying and we'll continue to work hard to try and get the best possible result in 2013. Our partnership with Abu Dhabi is set to be reinforced, enabling us to continue to be involved in WRC with a new system and with new objectives."
Citroën Racing will be taking part in the entire 2014 FIA WTCC season. After winning nine World Rally Championship Drivers' titles in a Xsara, C4 and DS3 WRC, Sébastien Loeb has made no secret of his enthusiasm about tackling this challenge with his favourite team: "First of all, I am pleased that this has been confirmed. It's a bit of a dream to think that we are going to write a new chapter in our history.
"I can't wait to get out on track in the car and start testing. I have used this transitional year to try out various experiences and to improve my track driving skills. I don't expect to win straight away, but I am determined to get there one day."