Watch out for the clocking merchants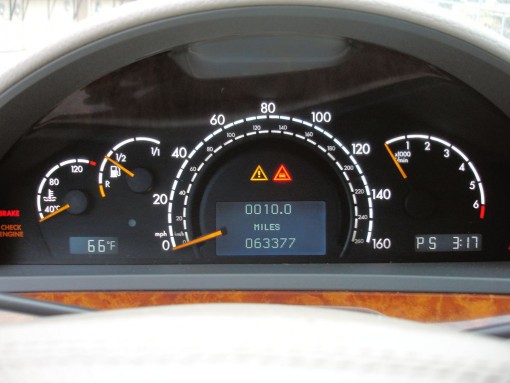 THERE are still a good number of conmen out there who want to fleece you of your money by selling you a car which is not what it appears to be.
Buyers need to take great care to avoid the chance of buying a 'clocked' car.
The warning has been issued by vehicle history company HPI. The firm's latest figures reveal a rise in the last five years of over 10 per cent in the number of cars it has checked which have mileage discrepancies.
HPI runs a National Mileage Register and over one million cars it checked last year had inconsistent mileage readings. If you buy such a car you could well end up paying over the odds for that 'low mileage bargain'.
An HPI Check includes a mileage check as standard, offering used car buyers a safeguard against the growing danger of clocking. "It is simply too easy for sellers to hike up the value of a car by turning back the miles on the odometer, making clocking one of the biggest risks for consumers," explains Kristian Welch, Consumer Director for HPI.
"Worryingly, we are seeing a new trend whereby some owners are clocking a car regularly throughout their ownership, making it even harder for buyers to establish if a vehicle's mileage is correct.  We also know there are people who are returning leased cars to the leasing company, having adjusted the vehicle's mileage so that they meet the terms of their PCP (personal contract plan/leasing) agreement, which is further adding to the problem. With 1 in 20 cars we check recording a discrepant mileage, buyers need to take steps to be sure their potential purchase really is everything it seems."
Modern digital odometers make it easier than ever for clocked vehicles to evade detection. Whilst altering a car's mileage is not illegal itself, not declaring that mileage change to a potential buyer is.  Clocking a vehicle can add potentially hundreds of pounds to the perceived value of a car. The real worry is that unsuspecting buyers could be saddled with higher running costs further down the line, as the vehicle is likely to have more general wear and tear than expected, and may have missed vital servicing intervals.
HPI'S TIPS ON SPOTTING A POTENTIALLY CLOCKED VEHICLE*
■Check the service history – Check the mileages displayed in the service history and look for invoices and service stamps from a genuine dealer
■Speak to the previous keeper – Contact the previous keeper to confirm the mileage of the vehicle when they sold it.
■Trust your judgement –Look for any evidence that indicates clocking – anything out of keeping with the general condition of the vehicle.
■Check the mileage – Clockers sometimes wind back the mileage for the first viewing and then return it to its original value once you buy.  Check the mileage is the same when you pick up the vehicle.
■Look for signs of wear and tear – Does the wear and tear on areas such as seats and the steering wheel match its mileage?  Look out for brand new easily replaceable parts, which don't match the vehicle's displayed mileage.
■Conduct an HPI Check – Don't take the risk, let HPI check its mileage database of 135 million mileages.
*Many of these signs could be innocent, so look for more than one of the above as possible evidence of clocking.