Bikers urged to make this year memorable
Have a blast with your bike and take it on tour. HARRIET RIDLEY urges two-wheeled fans to head for the hills.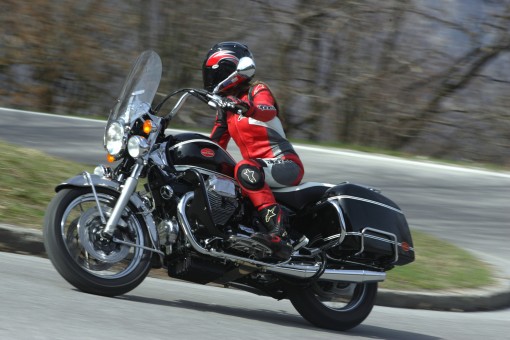 WITH the New Year come those resolutions that we hardly ever stick to – but why not make the resolution such a blast that you can't get enough of it – like doing something on your motorcycle that you've always fancied, but never got round to.
First off, if you don't already ride a bike, now's the time to burn your overpriced travel card and ditch that wasteful tin can to get on two wheels.
Motorcycles and scooters are the best way to beat the credit crunch and turn the daily commute into a joy.
Two wheels will let you scythe through traffic, are exempt from congestion charging and spoil us for choice when it comes to parking. Plus they're cheap to run – insurance, tax and general maintenance are a pittance, especially if you choose a super-practical scooter with all its storage options.
On a motorcycle, fit panniers and top box for maximum carrying capacity. Check out www.geton.co.uk for information on passing your test.
Now that you're on two wheels, it's time to make the most of your new-found freedom.
If you enjoyed watching Ewan McGregor and Charlie Boorman on their Long Way Round travels, then do it yourself.
All you need is a motorcycle and a map. If you're stuck for time off work, then a week's touring in the South of France is more than enough.
You'll experience mind-blowing roads and scenery at the controls of your bike. Ewan travelled across some of the world's harshest terrain on board a BMW R1200GS.
But if you're sticking to the beaten track, then any machine will do – from tourer to naked bike and even maxi scooter.
And if you want to make the most of the smooth ribbons of Tarmac, why not take your superbike.
Round-the-world motorcycle adventurer Nick Sanders does it on a Yamaha R1, and I've blasted my way round France countless times on my sports 600. Sports panniers will carry your kit.
And if you do own a superbike, then you've got to experience a track day at least once – although the chances are you'll get hooked.
In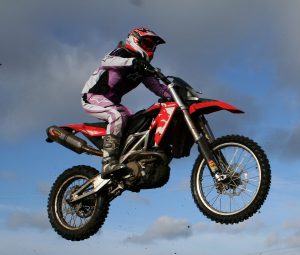 fact, you can take any bike you like on a track day. I spotted a Piaggio MP3 caning it round Brands Hatch last summer.
Track days run three groups – novice, intermediate and advance – that rotate every 20 minutes.
Motor Sport Vision put on track days for novices only with top-notch instruction including classroom sessions so you won't be left to fend for yourself, for the price of a normal track day. It's tremendous value for money and I highly recommend it for your first time on track.
And if winter's getting you down, then turn the dreary weather to your advantage. This is the perfect time of year to frolic in the mud on a dirtbike. It will do wonders for your road riding and open up a whole new world of two-wheeled fun. Before you buy the bike and kit, try it out at a school.
A day with Trail World will give you all the basic skills while using their bikes and kit.
Finally, motorcycling has a great social scene, bringing together people from different walks of life. So head for the famous biker hang-outs strewn around the country.
Down south you'll find Boxhill and the Ace Café, while the famous High Beach lies in Epping Forest.
In the West Country, Poole holds its 'Bikers Night' once a week in summer with thousands of bikes parking by the quayside.
The Bus Station in Abergavenny is a magnet for the Welsh motorcyclists, and if you're up North then head for the Cat and Fiddle in Cheshire and Squires Café in Yorkshire.
And wherever you live, be sure to spend at least one Sunday at the biker-popular Devils Bridge in Kirkby Lonsdale.
Whatever you do, make 2013 your best motorcycling year yet.