Honda adds two more motorcycles to 2014 range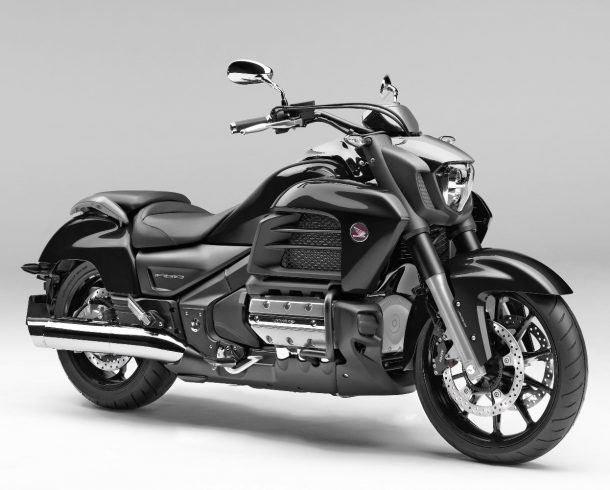 HONDA'S motorcycles division clearly aims to sweep the world before it in 2014 because it has announced two more new models for next year.
Not content with the quite considerable list of new offerings, the Japanese manufacturer has given details of two further additions to its range.
They will be introducing the new Gold Wing F6C, revealed together with a revised version of retro-classic CB1100, which were both unveiled at Honda's "home" territory of the Tokyo Motor Show.
Based on the Gold Wing platform, the new stripped-down Gold Wing F6C weighs 70kg less than the Gold Wing and injects a shot of adrenaline into the performance cruiser arena, with the incredible flat-six 1800cc engine at the heart of a motorcycle with commanding style and show-stopping presence.
Honda's retro-classic CB1100 is revised in the guise of the new CB1100EX; wearing wire-spoke wheels and twin rear silencers, further evoking the spirit of the 1960s and 70s. It also features a new six-speed gearbox, higher headlight position and enhanced instrumentation.
These two new models further compliment the 11 new UK models announced at the recent International Motorcycle Show (EICMA) in Milan.
Also new for 2014 are the CBR1000RR Fireblade SP, CB650F, CBR650F and CTX1300. A further seven machines are significantly upgraded for 2014: VFR800F, Crosstourer, CBR1000RR Fireblade, Integra, NC750X, NC750S and CBR300R.
http://www.honda.co.uk/motorcycles