Ducati launches rider training scheme for new bikers
DUCATI is launching a new rider training scheme that will give people a chance to learn to ride on a Ducati.
The 'Ducati Rider Training' scheme will see 13 locations across the country with each of these locations consisting of a dealer and training facility partnership.
Each training facility has been carefully chosen for their ability to provide high training standards expected from a Ducati supported scheme. All training facilities will be linked to a franchised Ducati dealership to enable Ducati dealers the ability to offer a full service from training to purchase.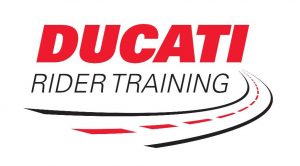 Initially the training will take place at one of authorised training facilities on 125cc motorcycles before moving onto the training school's bigger bikes and then relocating to the Ducati dealership where the training company will progress the rider on to the Ducati Monster 696. All training will be tailor made to an individual's ability and previous experience and the pricing of each course will reflect this.
Riders over the age of 21 may take their full licence on a bike of 46.6bhp or above (The Ducati Monster 696 is an ideal bike for this). Once they have reached the required standard, all full licence training will be conducted on the 696 and will cover all aspects of riding in both town and country. They will be under the guidance of a fully qualified instructor with a radio link using a bike-to-bike radio. Upon successful completion of the practical motorcycle test they will be able to ride any size Ducati without waiting for the end of a two-year restriction.
To sign up for Ducati rider training, potential riders can call either the participating Ducati dealer or the training centre quoting 'Ducati Rider Training'.
The 'Ducati Rider Training' scheme gives potential motorcyclists a more accessible route not only to rider training but also to the Ducati brand and the chance to learn to ride one of the most iconic bikes of modern times.
Debbie Wiggins, Marketing Manager for Ducati UK said: 'Ducati UK is committed to introducing new people to not only motorcycling but also the Ducati brand. For many people their ambition is to learn to ride and ride a Ducati. This scheme encompasses both these aspects and makes the dream come true with a simple call to one of the 13 dealer/training facility locations. We hope to expand the number of locations next year once the scheme has been established.'
For further details of Ducati Rider Training and contact details of participating training facilities and dealerships visit www.ducatiuk.com