Bike marques under one roof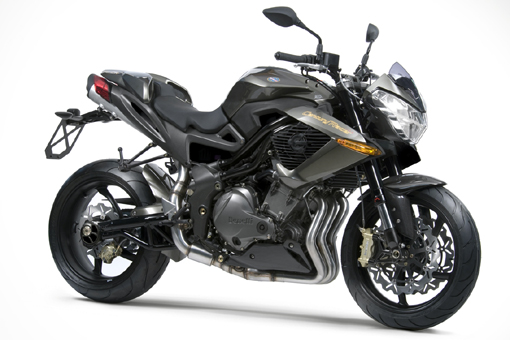 THE upcoming Carole Nash Motorcycle Live show will see MotoGB bring their full range of marques under one roof for the first time.
The Chorley-based importer will have models from MV Agusta, Benelli, Cagiva, Keeway and Daelim on display.
The new MV Agusta F3 will make its UK debut at the show following its unveiling in Milan.  This new model leads MV's assault on the middle-weight supersport category with its inline 675cc three cylinder engine.  It is hyper-light, compact and bursting with new technology and style. With ride-by-wire and multi-maps to optimise the power output and a counter-rotating crankshaft, never before seen on production supersport engines, these are just some of its many advanced technical features.
Visitors to the stand will also be treated to a look at the F4 1000,  recently voted the most beautiful motorcycle on the web, and the Brutale 1090RR and 990R models.
Celebrating its centenary in 2011, historic Italian manufacturer Benelli will show some of its latest models which will include the new Century Racer 1130. Only revealed to the world at  Milan just 3 weeks before Motorcycle Live, this will be the first opportunity for UK bikers to catch a glimpse of the prestigious Racer. Benelli has announced a TNT 899 Century Racer as well as the 1130 version and these are expected to arrive in UK showrooms for March.
The Benelli range of scooters offers Italian style with a modern twist. The Macis 125 scooter is Benelli's first 'big wheel scooter' featuring 16-inch wheels, providing a smooth experience especially when riding through the city.
New for 2011 is the sporty 49X scooter, which will now be available in both an off road version with 10 inch rims and off road tyres as well as a street version with larger 12 inch rims and road tyres.
Founded in 1950 by Giovanni Castiglioni in Varese, Italy and taking its name from the founder and the founding location (CAstiglioni GIovanni VArese)  Cagiva's Mito SP525 definitely deserves a look. This 125cc machine is suitable for learners and new riders, but has all the looks and style of a superbike.
MotoGB is also presenting its exciting scooter range from Korean maker Daelim, showcasing the distinctive B-Bone scooter. The B-Bone means no fussy fairings and is a no-nonsense, hassle-free scooter for all real riders out there. The B-Bone will be available for test rides with Get On in the arena area, giving new riders the opportunity to try riding for the first time on a Daelim.
Also on display will be Daelim's sporty Roadstar 250, with supersports bike styling and a powerful fuel injected engine. The Roadstar offers a powerful sportsbike at a competitive price at just £3,299 on the road.
Keeway will show its distinctive range of commuter scooters and learner-legal lightweight 125cc motorcycles, including new for 2011 models such as the SB125 and TX125.
The Agora scooter was launched recently and will be on show to the UK public for the first time.
The RKV motorcycle is a new addition to the Keeway range and features smooth lines and graceful curves, wide low profile 17 inch tyres and inverted forks. The RKV will be on show alongside the RY6 and Fact Evo.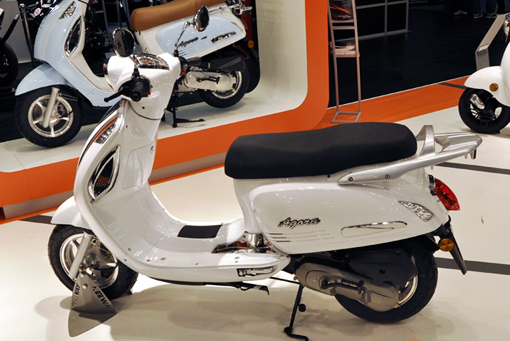 For more information about MotoGB or the brands they import visit www.motogb.co.uk