Bikers on our roads again as lighter nights return
As Lincolnshire's bikers return to the county's roads in force, DAVID HOOPER offers a few tips on making sure your bike is ready for the summer, looks at some popular places to visit and suggests ways of improving your skills on two wheels.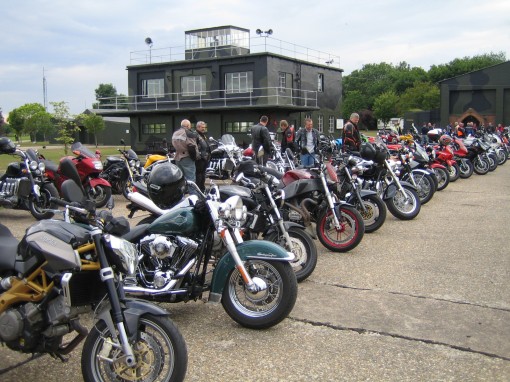 ALONG with hundreds of other bikers, I enjoyed my first ride out of the year on Sunday as I headed down to a lovely little cafe I know with spectacular sea views overlooking miles of Mablethorpe's golden sands.
As the sun finally dried Lincolnshire's roads and made the temperatures climb high enough to avoid frost bite in your finger tips, the county's bikers returned to the roads in some numbers, eager to blow away those winter cobwebs.
The clocks have changed and the lighter nights are with us again heralding the return of the summer bike night outings to various pubs and other venues across the length and breadth of Lincolnshire. My favourite outing last year was to East Kirby airfield to see the old Lancaster bomber, Just Jane, fire up her engines and taxi along the runway.
Hundreds turned out to see this historic aircraft – and enjoy a burger, a tray of chips and a cup of tea, but just thinking about those four Rolls-Royce Merlin engines just feet away, as this wonderful aircraft taxied back onto her stand, makes the hairs on the back of my neck stand up.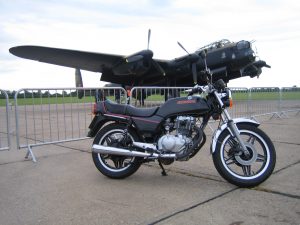 Lincolnshire is home to another mecca for bike fans and there is a full season of racing planned at the beautiful and challenging Cadwell Park circuit which nestles in the Wolds.
Before you go for your first outing though, it's prudent to check your machine is in good condition and ready for another summer of two-wheeled fun.
If you haven't used your bike for a few months, it might be worth disposing of the old petrol which could have gone off, and replace it with some fresh fuel.
Charge the battery – it should have been trickle charging through the winter, but if it wasn't, it may need to be checked or replaced to make sure it won't let you down.
Examine your tyres carefully for any cuts, bulges, uneven wear or other signs of damage – they are all that are keeping you out of the scenery, so need to be given the respect they deserve. If they look ok, check the pressures and inflate them with a pound or two of air if needs be.
Remember to check the fluid levels too, brake fluid, coolant and engine oil. If you haven't changed the oil recently, it would be a good idea to do so now at the beginning of the season.
Then check the brakes are working properly and free off correctly when released.
Finally, if everything is ok, start the engine and let it warm up to its proper operating temperature before taking the bike for its first outing.
If you're not confident to work on your machine yourself, get it booked in with your friendly bike dealer and have it properly serviced.
If it means your bike is safe and reliable for the summer months, it could be money well spent. There's nothing worse than breaking down when you only wanted to be out for a couple of hours before lunch – I know – it happened to me last year, but it was an old bike a friend had been restoring, so we forgave it. It did mean a cold dinner and a good ear-bashing when I got home though!
In Lincolnshire, we are truly spoilt for places to visit for a warming cuppa, but without doubt, one of the most popular spots is Willingham Woods, near Market Rasen. You nearly always find other bikers to chat to over a cup of tea. On a Sunday morning or Wednesday evening in the summer, it can be difficult to find a place to park your bike as it's such a popular meeting point.
Our county's roads are relatively quiet and great fun to ride, but please be careful out there. Lincolnshire is a rural county and there can be unexpected hazards around that next bend, a slow tractor perhaps, or mud on the road where one has just been.
Why not get yourself on a course this year – Lincolnshire Police run Bikesafe courses every year, where a friendly policeman will help you to improve your observation and riding skills, or book yourself on an advanced course with the IAM or Rospa.
I have ridden with the police on numerous occasions and learned such a lot in a relatively short space of time. You're never too old to learn something new and it could just save your life.
Whatever bike you ride, enjoy your motorcycling this year, take care, and give me a nod if you see me!
CLICK HERE and "Like" our Facebook page for regular updates and follow us on Twitter