Keeping cool this summer with a breath of Arctic Air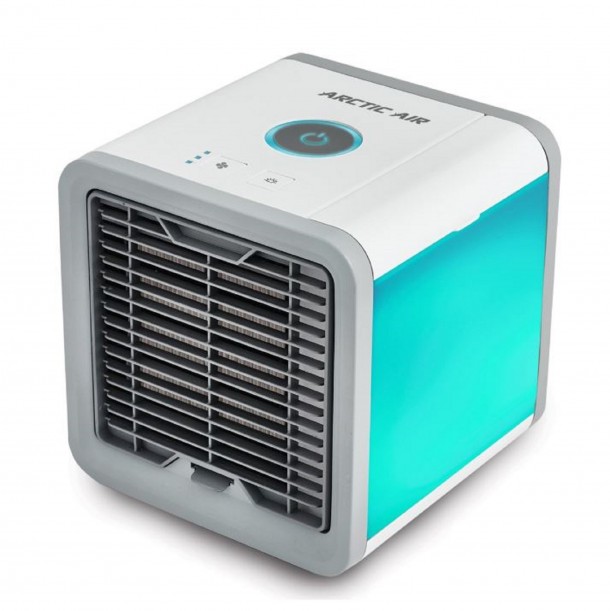 WITH these steamy hot summer days, stocks of fans are disappearing from our retailers rather rapidly, but this personal space cooler from JML could offer a stylish and fun alternative, and because it's new, not many people know about it yet.
It's like your own personal air conditioner, and we loved it. You fill it with water, plug it in, press a big button on the top of the unit and away you go, cool air blowing directly at you, and there's a choice of three fan speeds.
We also liked the fact that you can choose from a selection of colours which illuminate a panel on the side of the unit.
It costs £49.99 from JMLDirect.com and could be worth the investment just to be able to sleep on these humid nights.
Arctic Air is your own personal space air cooler and humidifier designed to keep your personal atmosphere clean, pure and cool. Using evaporative technology, it turns everyday cold water, via a special filter, into cool, clean air that will relax you, help prevent the spread of airborne pollen, and keep you cool on hot sticky nights!
Arctic Air's lightweight compact design fits neatly on your desk or bedside table to help you create your own personal climate wherever you are. Struggling with dry, stuffy air at work? Arctic Air's clean air can keep you cool in a hot, sticky office, helping you breathe easier and relax at your desk.
Not only will Arctic Air keep your personal space fresh and alleviate allergy symptoms, it is also environmentally friendly. With a built in LED mood and night light, Arctic Air can help you relax before bed, making sure you keep your cool.
Arctic Air from JML is available for £49.99 from www.JMLdirect.com and selected stockists.