Who will take away points from Chinese grand prix?
As the Formula 1 teams prepare for the Chinese Grand Prix, who will take away the points – and will the Bahrain race again be cancelled. TOM WILKINSON looks ahead at what may happen in the next couple of weekends.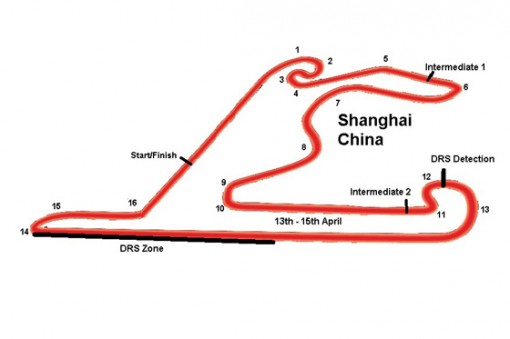 Who will take away a win in China?
After two thrilling races, Round Three brings us to Shanghai. A challenging circuit with many fast turns, this is suited to a well balanced car. With the weather looking unpredictable once again, could Ferrari steel another win? They will certainly be looking to continue the form they showed in Malaysia.
Sauber will be looking to take advantage once again of any unpredictable weather, along with many mid-field runners. Grosjean and Maldonado will be on the hunt for points after two non finishes so far this season. Lewis Hamilton will hope to repeat his win here from last season.
But Sebastian Vettel and Mark Webber will want to be bulls in a China shop, as the team look to catch up with McLaren. Much has been made of the lack of speed from the RB8 this season, the team will want to put this subject to bed as soon as possible.
However, the talk this last week has only been about one thing, the Bahrain GP. Will it or won't it go ahead? My view is this: The FIA has no choice but to cancel the race for a second year running.  With all the unrest and protests, this will not bode well for any teams or sponsors. It will simply place F1 in a bad light. Many fans on Twitter are calling for the race to be cancelled. FOTA insist the FIA will make the ultimate decision. However my opinion is it will be cancelled, but at the 11th hour. We shouldn't have to wait too long to find out, but this subject will be dominating the news this weekend.
What to expect in China.
With the high speed turns and long straights, this circuit should favour the McLaren and Mercedes teams. Some teams could be bringing updates to the cars here, which promises to provide some interesting developments. Ferrari will be looking to build on a positive and very lucky win back in Sepang. Lotus also will want to be much higher up the finishing table this weekend, after strong qualifying sessions and average race performances.
The weather this weekend looks changeable, rain is expected during Friday Practice and could also affect the race. We are in for another thrilling round of Formula 1 racing. You can of course follow and join me live on Twitter @TomWilkinson89 throughout the race weekend. My post race report will be right here at wheelworldreviews.co.uk
The whole weekend will be live on both SkySports and the BBC.
Enjoy the race.