Vettel v Alonso – we're in for a rodeo ride in Texas!
Could this weekend be the championship decider? We preview the United States Grand Prix with TOM WILKINSON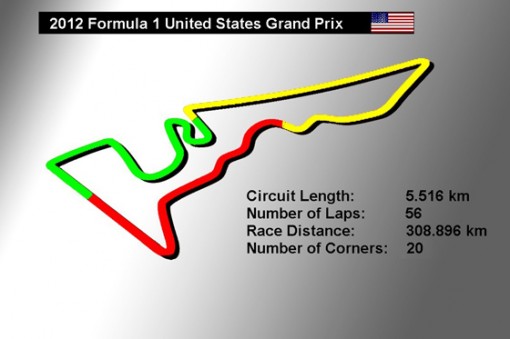 The waiting is almost over, Formula 1 finally returns to America – but will Vettel take the championship this weekend, or will Alonso keep his hopes of claiming his third world title alive?
F1 returns to the United States and this time, many hope that it is here to stay. This weekend Sebastian Vettel could win his third straight championship, he needs just 15 points to secure it, but will the new, fast, challenging circuit prove to be too difficult to master?
After an uncomfortable time away from the United States, F1 returns to attempt to thrill sell-out American crowds. This time, many people are confident the sport will succeed.
Sadly Formula 1 hasn't had the impact in this part of the world that those involved with it would have liked. The only impact many remember is Ralf Schumacher smashing into the wall at Indianapolis in 2004 and 2005, the embarrassment and farce that followed was more than uncomfortable for all involved. A six-car race in 2005, due to safety fears on the Michelin tyres. This is a period that we have all thankfully moved on from.
So Austin, is it any good? Having examined the circuit for myself from many angles and viewpoints, my conclusion is this. If Formula 1 doesn't crack the American market this time, then it never will. The track is just fantastic, it's fast, challenging, safe and it will be very entertaining to watch an F1 car lapping at full speed.
The American car market is one of the world's biggest, this is a very important place for Formula 1 and it must deliver. The circuit and venue are fantastic, they are equal to Abu Dhabi, for example. This is the best opportunity the sport has had in America, I am confident that it will succeed this time. Many of the fans on Twitter are excited about this race, they feel that it is a good place for F1. The Americans also seem excited too. The tickets have sold out so it'll be a packed circuit on race day, it's a good start for the Texas circuit.
The championship is almost over, Sebastian Vettel is within touching distance of the title now, needing just 15 points to secure it. After a quite incredible drive last time out in Abu Dhabi, he is the man to beat. Many believe that only reliability can stop him now. Fernando Alonso and Ferrari will carry on fighting to the very end, but it seems all but over.
My own personal view is that Alonso deserves this title. That Ferrari has been dragged from the very bottom, it was an awful car at the start of the season. It was slow, and difficult to control, but Fernando dragged it from the midfield to the top step all by himself. He has pushed the team to develop and improve the car no end, he has quite simply been the back bone of the Scuderia this season. Vettel has driven well, but Fernando's consistency has been outstanding this season. But in all realism, it seems it will be won by Vettel. It will be his third championship in a row.
His Red Bull team are also on the brink of winning the constructors' title for the third consecutive year. What an exciting season it has been, 2012 has been incredible. With 20 races it has been a packed season full of action and drama.
F1 News:
One of the main headlines this week is that struggling Spanish outfit HRT have been put up for sale. The team have had a dismal time in F1, financially it has been tough and they have not been challenging in any way. The team claim that there are investors expressing interest, I hope we don't loose them, but it'll take very deep pockets and plenty of F1 knowledge to get the team up to scratch. I have been very critical of HRT in the past, the car does not appear to be particularly well made. In a crash the car just seems to disintegrate on impact. The other problem is there has been absolutely no improvement in performance over the team's three years in the sport. The whole team needs completely revamping. A big chunk of money is simply not enough to save them.
Many suspect that Lewis Hamilton is regretting his move to Mercedes-Benz next season. As I posted on Twitter earlier this week, I feel he is just looking forward to a fresh start with his new team. I don't believe he regrets it at all, the impression I get is he just can't wait for the start of his new and exciting challenge. He is out of this championship, he has nothing to gain now from this year. He is right to focus on next season. The challenge of taking Mercedes and turning them into a winning team is what has driven his decision.  He said he was after a new challenge, and this is a new and exciting challenge. I think many fans believe that it is money motivated, I understand why they say that but in my opinion that is wrong. Looking at this from a neutral perspective, it's about the challenge and the freedom that Mercedes can offer.  
The French GP is set to return next season after the cancellation of the New Jersey race. The planned new addition to next season's calendar would have been the second race in the United States, however financial issues and construction problems have halted progress. Bernie Ecclestone says that the race will return at a later date, once the issues have been resolved.  For its replacement France looks set to host a race next season. The French GP has been missed by many, it deserves a place on the F1 calendar. The question is where will it be held. The favourite at the moment appears to be Magny Cours. The race was previously held there in the past and is a good circuit for F1 cars. We are still waiting for official confirmation.
I am very excited about the race weekend and F1 returning to America. Austin looks like a brilliant venue for F1 and I hope you enjoy the race, it is sure to be thrilling with the Championship up for grabs. Will it be Vettel, or will Alonso keep his chances alive? Follow me on Twitter @TomWilkinsonF1 #TWF1 for Live commentary and the latest updates throughout the weekend. You can also Like my F1 facebook page at Tom Wilkinson F1.
And don't miss our full race report here at www.wheelworldreviews.co.uk