Monza GP preview: Lewis in Mercedes move?
As the Formula 1 teams prepare for this weekend's Italian Grand Prix at Monza, DAVID HOOPER catches up with the latest paddock gossip and looks ahead to the race.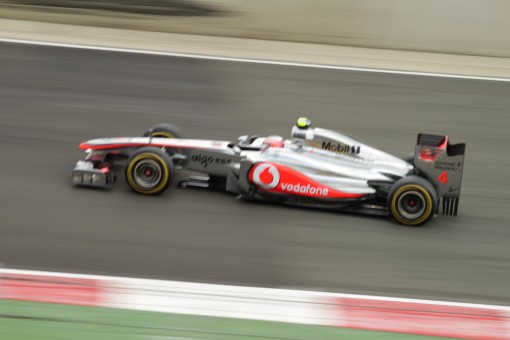 AS FORMULA 1 moves to Monza this weekend, it's that time of year when the teams and drivers are locked in negotiations over their contracts.
There have been rumours that Lewis Hamilton may be considering leaving the McLaren team which took him under its wing when he was a 13-year-old boy for some time since he was seen slipping into a Red Bull motorhome, while other rumours have linked him with Ferrari.
The latest is that he is talking to Mercedes about possibly joining them, taking the place of seven-time world champion Michael Schumacher who Bernie Ecclestone suggested at Spa may be about to retire again.
Unsurprisingly, Mercedes are keeping their cards close their chest, while Schumacher has officially yet to make a decision on his future in the sport.
Although I've never been his biggest fan because of some of his, shall we say, less than sporting incidents, which have marred an otherwise brilliant career, I would be sad to see him go at this point.
After his first retirement, it took him a while to regain his form in the cockpit of an F1 car, but he is certainly back on the pace now – even if his Mercedes car is not – you only had to watch some of his brilliant racing at Spa to know that, particularly his close combat with fellow champion Kimi Raikkonen.
As for Lewis Hamilton filling his seat should it become available, I find that hard to believe. While he's not enjoyed the success of his early career recently, he's with one of the top teams on the grid and frankly, Mercedes isn't quite there at the moment, so why would he move to a lesser team?
I suspect it is more of a negotiating position to get a better deal from McLaren than is currently on the table. Time will tell.
The other hot gossip developing this week is the continued speculation about Ferrari driver Felipe Massa, who has been struggling for form of late compared to team mate Fernando Alonso who is currently making his Ferrari perform better than the sum of its parts suggests it should.
That is down to Fernando's brilliance at the wheel, which is not helping Massa's cause by putting him in his shadow.
Massa's future at Ferrari has been publicly questioned for some time, but who would take his place. There are plenty of possible candidates who would jump at the chance, but Sergio Perez has been impressing in his Sauber this year and is the latest name in the Frame. With Sauber using Ferrari engines, the close link is already in place, with some suggesting the two drivers may simply swap seats.
Watch this space.
So, to Monza, another of the sport's classic circuits with a series of long fast straights and a few corners. Overtaking is traditionally difficult, but DRS may change that, as we saw at Spa when cars were able to pass on the long straight with their DRS open where they had struggled to do so in previous years.
Jenson Button, fresh from his win in Belgium, will be full of confidence and hoping to further boost his ailing championship challenge. Alonso will be back on the grid after his huge crash at Spa when he was taken out by Roman Grosjean at the first corner. Grosjean, however, will be sitting this one out having been banned for one race for causing what could have been a very serious accident. His seat will be taken by reserve driver Jerome D'Ambrosio. Others to watch this weekend will be Kimi Raikonnen and Sebastian Vettel, while Pastor Maldonado will be trying to make up some places after being handed a 10-place grid penalty for jumping the start at Spa and later causing an accident.
For live Tweets and commentary throughout the race, follow Tom Wilkinson on Twitter at #TWF1, and don't miss our race report on wheelworldreviews.co.uk next week.