Ferrari aims to prance off with Monaco victory
F1 Monaco Grand Prix: After too many pit stops for tyres in Spain, DAVID HOOPER previews this weekend's Monaco Grand Prix.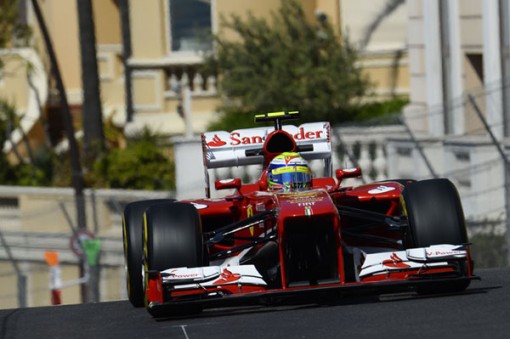 Fresh from his victory at the Spanish Grand Prix, Fernando Alonso is looking confident and assured as he claims Red Bull have lost their competitive edge.
It was a fairy-tale victory for the Spanish ace in front of his home crowd and it was no less than he deserved after missing out on last year's F1 title by a whisker.
The racing though is becoming dominated by quick-wearing Pirelli tyres which I believe are beginning to have a negative impact on the sport, such is the focus on the tyres, instead of where it should be, on the racing.
F1 should be about who is the best driver in the best car, not about who can make the best use of their tyres. Four tyre stops in a race is at least one too many, maybe two, and it makes it almost impossible for the viewers, either at track side or in their arm chairs, to keep tabs on who is actually winning the race – or for how long before they too need a new set of boots.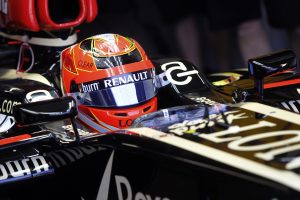 This weekend plays host to the second European race of the year – the jewel in the sport's crown – the street circuit of Monaco.
The racing may not be the most exciting, but there are nearly always thrills and spills as the drivers have to be inch perfect to avoid a catastrophe, and the backdrop of the harbour, Casino Square and the tunnel are as iconic as any in the sport.
It's one of those races you just can't miss – it's a must see. After today's first practice session, Alonso and Massa in their Ferraris are once again looking strong, but so are Mercedes, who were on pole in Spain, but lost out on race speed.
If they can do that this time, and Nico Rosberg set the fastest time today, then I wouldn't bet against them taking the chequered flag this time out, because as we all know, overtaking in Monaco is nigh-on impossible, so as long as the lead drivers don't make any mistakes, they're in with a good chance.
Hamilton in the second Mercedes wasn't far behind and second quickest, followed by the two Ferraris. Mark Webber was in fifth place, with his world champion team-mate Vettel down in ninth position, while Kimi Raikkonen led the way for Romain Grosjean, with the Lotus pair in sixth and seventh.
McLaren's Jenson Button was having a better day today after a dismal weekend in Spain, finishing in eighth place, with Perez in the second McLaren down in 12th, while the other top Brit, Paul Di Resta was in 10th, just ahead of his team-mate, Adrian Sutil in 11.
So the scene is set for more fun in the sun. Fernando Alonso will be hoping for back-to-back victories on the Principality's streets to become the first driver to win in Monaco for three different teams.
I only wish I could be there to see it! Seeing a grand prix in Monaco is fairly high up my Bucket List, but sadly, I won't be crossing it off this year!