F1 2013 preview – thrills and spills, guaranteed!
With the start of the new Formula 1 season just days away, DAVID HOOPER previews the 2013 season.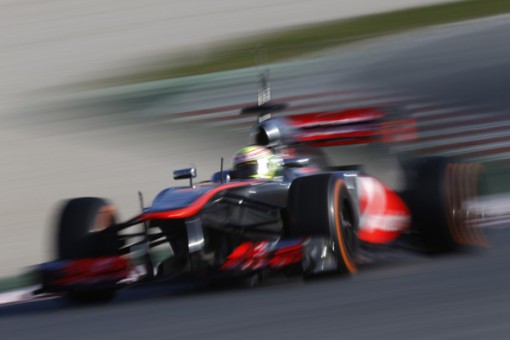 IT'S less than a week to go before the start of the much-anticipated 2013 Formula 1 season and the sport's fans are already speculating on who will win this year's championship.
After his performance last year, I'll be putting my money on Alonso if the Ferrari is competitive in Australia – and it should be, as this is the last year of the current cars before some major changes in 2014.
The current crop of F1 cars have undergone massive development over the last couple of years and most of the teams have got out of them what they can – although there is always room for improvement – but with few rule changes to contend with at the start of this season, it should be pretty much business as usual.
M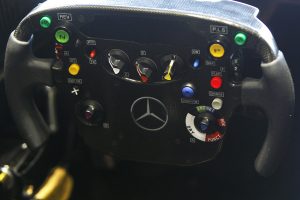 ercedes could be the big exception to that, and with a revitalised Lewis Hamilton enjoying a bit more freedom away from old team McLaren, it will be interesting to see what they can do after a hugely disappointing three years with the Michael Schumacher and Nico Rosberg pairing in an underperforming car.
Certainly their performance in testing surprised many, with some impressively quick times, especially towards the end of the pre-season tests, so they could certainly be the team to watch this year.
Sebastian Vettel and Mark Webber in their Red Bulls will again be in the hunt, but McLaren could be in for another challenging year after Paddy Lowe announced that he too was heading to Mercedes in 2014 after a year's "gardening leave" so he can't take too many secrets with him. Oh, the intrigue!
There are some notable driver changes for 2013, perhaps most intriguingly at McLaren, where the young Sergio Perez is filling Hamilton's old seat at McLaren for his first season with a top team, partnering the experienced former champion Jenson Button.
Force India have dropped Nico Hulkenberg in favour of Adrian Sutil, who returns to F1 after a year on the sidelines, while Hulkenberg moves to Sauber.
Rumour has it that this could also be Felipe Massa's last season at Ferrari, but after a poor start to last season, Massa drove brilliantly in the closing races, so who knows.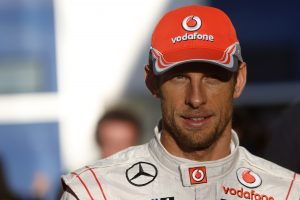 Definitely a case of watch that seat this year.
Another Brit joins the grid this year, Max Chilton lines up alongside other new boys, Jules Bianchi at Marussia, while Giedo van der Garde fills the second seat at Caterham, next to Charles Pic.
Sauber are giving Esteban Gutierrez and drive this year, Valtteri Bottas joins Pastor Maldonado at Williams this season.
The rule changes for the sport this year are few, the most notable being the changes to the use of DRS, the movable rear wing which reduces drag and increases straight-line speed, thereby helping overtaking.
Instead of being able to use DRS freely throughout the practice and qualifying sessions, it can now only be used in the DRS zones on the circuit, with most tracks having two DRS zones.
During the races, the rule is the same, the drivers can only use DRS when they are less than a second behind the car they are trying to overtake.
Double DRS, the system developed by Mercedes at the beginning of last year and further developed and used by Red Bull to good effect later in the season, has been banned for this year, and there will be tougher tests on the front wings to ensure they are less flexible to prevent teams gaining an aerodynamic advantage.
So the stage is set for another barnstorming year of thrills and spills. On the BBC, Jake Humphrey has gone elsewhere and has been replaced by Suzi Perry, who will give the TV coverage a different dimension and will certainly provide the colourful Eddie Jordan with something else to think about. That could be an interesting combination!
So as the first set of red lights this season will soon be turning green, gentlemen, start your engines.
Me? I'll be watching with a cup of tea and a bacon buttie – I can't wait!
FORMULA 1 2013 CALENDAR
  1. Australia (Melbourne) – March 17
  2. Malaysia (Sepang) – March 24
  3. China (Shanghai) – April 14
  4. Bahrain (Sakhir) – April 21
  5. Spain (Barcelona) – May 12
  6. Monaco (Monte Carlo) – May 26
  7. Canada (Montreal) – June 9
  8. Britain (Silverstone) – June 30
  9. Germany (Nurburgring) – July 7
10. Hungary (Hungaroring) – July 28
11. Belgium (Spa-Francorchamps) – August 25
12. Italy (Monza) – September 8
13. Singapore (Marina Bay) – September 22
14. Korea (Yeongam) – October 6
15. Japan (Suzuka) – October 13
16. India (Buddh International) – October 27
17. Abu Dhabi (Yas Marina) – November 3
18. USA (Austin) – November 17
19. Brazil (Interlagos) – November 24